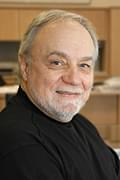 CEO, Phoenix Contractors; President, The Phoenix Company
Bill Kinley founded Phoenix Contractors in 1984, and has led the company as its owner and president ever since. He also owns and operates The Phoenix Company, a real estate development and property management company specializing in renovation properties with build-out capabilities. Bill founded The Phoenix Company in 1979.
Before forming the two Phoenix companies, Bill was a senior systems analyst for Vector Research, Inc. of Ann Arbor, and a partner in the Bailey/Kinley Associates construction firm.
Bill holds Masters of Science degrees in mathematics and industrial and operations engineering from the University of Michigan. Previously he earned a Bachelor of Science degree in mathematics and physics from Heidelberg College in Ohio. Bill also holds a Michigan Builder's License and a Michigan Broker's License.
Bill has contributed, or is currently contributing, his time and expertise as a volunteer to many civic groups and industry associations. These include the Ann Arbor Area Board of Realtors, Ann Arbor Area Chamber of Commerce, Ann Arbor Area Community Foundation, Ann Arbor Street Art Fair, Ann Arbor Student Industry Program, Ann Arbor Summer Arts Festival, The Ark, Greenhills School, Huron River Watershed Council, Michigan Association of Realtors, Riverside Arts Center, Washtenaw Community College, Washtenaw Contractors Association, Washtenaw Council for the Arts, Washtenaw Development Council, Ypsilanti Downtown Development Council, and others.