http://annarbor.com/business-review/ann-arbor-zingermans-deli-expansion-tour-photo-gallery/?cmpid=NL_DH_mainphoto#.UO_yzwILNsI.email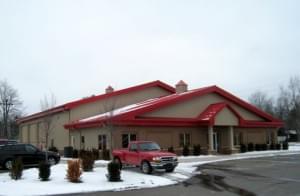 Here are updated pictures of our brand new Design Build Ash Township Fire Station in Carleton, MI.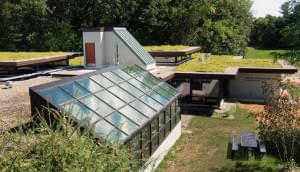 Phoenix recently completed a LEED Gold addition at Greenhills School in Ann Arbor.  The work features the green roof pictured here, a geothermal heating and cooling system, locally sourced materials, low-emission finishes, and a number of other sustainable measures.  Phoenix has constructed several projects featuring LEED qualities in the past few years.
We are now on a new server.
Reincarnations Resale Shop to Open in Downtown Saline.  Please see article below: http://annarbor.com/business-review/reincarnations-resale-to-open-in-saline/?cmpid=NL_DH_topicbox_headline#.TmdHz0WOvS0.email
Construction of Zingerman's expansion has begun!  In a series of complicated maneuvers, the historic Annex is slid backwards so a hole can be dug for its new foundation.  When the new underpinnings are completed, the Annex will be placed back in its original position so foundation work can begin on Zingerman's new facility with a […]
Phoenix Contractors, Inc. is the General Contractor on the Chelsea Fire Station Renovation in Chelsea, Michigan. The project includes replacement of the existing roof, siding and trim, relocating the overhead doors and closing in an area at the front.  Please see the link below for article: http://www.annarbor.com/news/chelsea/chelsea-fire-house-slated-for-130000-facelift/
Phoenix Contractors, Inc. has been selected as the Construction Manager for the Zingerman's Expansion Project.  Please see article below for further information: Zingerman's Delicatessen and New Eagle Announce Expansions in Ann Arbor Area Contact: Elizabeth Parkinson 734.761.9317 FOR IMMEDIATE RELEASE — October 26, 2010 – ANN ARBOR, MICH.  – Zingerman's Delicatessen was awarded tax credits […]
Phoenix Contractors honors former employee, Julie Duda, by dedicating "Julie's Playground" at Peace Lutheran Church in Ann Arbor on Sunday, October 24, 2010. Please see link below for story: http://www.annarbor.com/community/business_review/phoenix_contractors_honor_former_employee/
Longtime Saline Resident Prepares To Open ACE Hardware in The Oaks in Saline Please click the link below for the article: http://www.annarbor.com/business-review/longtime-saline-resident-prepares-to-open-ace-hardware-in-the-oaks-in-saline/index.php