Portfolio:

Murphy's Crossing

Saline, Michigan
Murphy's Crossing is an ambitious 33,000 sq. ft. multi-phase restoration project, joining three historic buildings in downtown Saline
Read more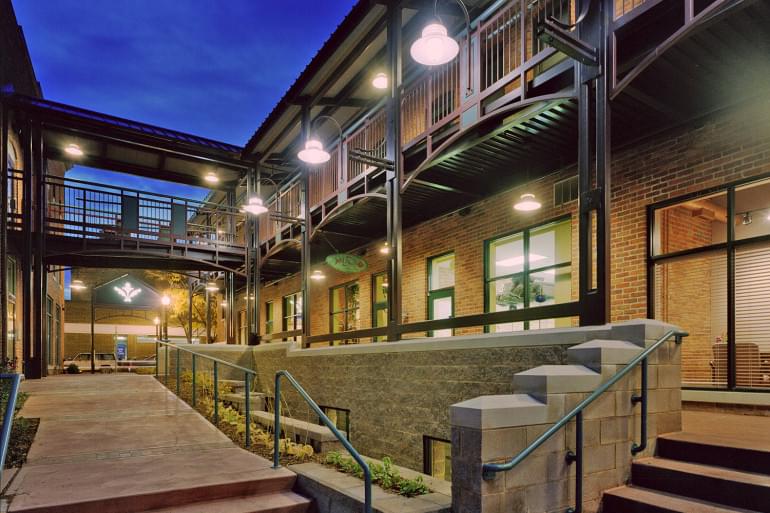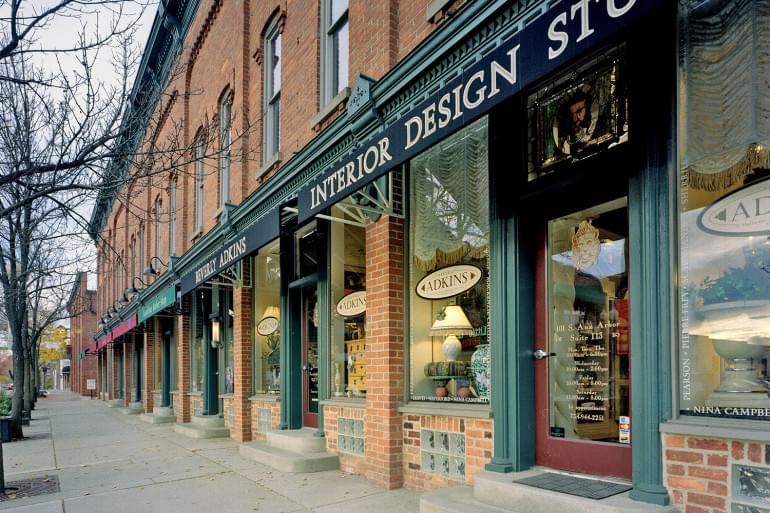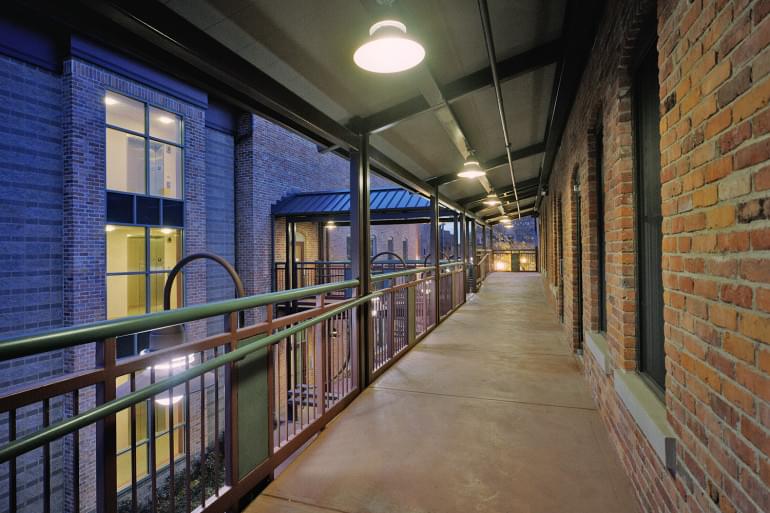 An ambitious 33,000-square-foot multi-phase project, Murphy's Crossing encompasses the challenge of joining three buildings of various elevations and heights, providing handicapped access at all levels, and presenting a unified facade at the most visible corner of downtown Saline. Additionally, some businesses can be entered from the rear parking lot area. Therefore, the back of the retail complex is designed as attractively as the front of the complex and flows seamlessly into the city parking area.
The architect employed a combination of painted cornices and windows with contrasting doors, glass block, and attractive canopies and graphics. The buildings are linked with a covered walkway, a tunnel, and a brilliant array of interior colors.
Anchor tenant Mac's Acadian Seafood Shack's inviting interior contrasts against the richly detailed facade. Original cornice brackets and fretted brick work top the second floor roof-line.
Owner: Phoenix South LLC
Architect: Cooper Design, Inc.
Location: Saline, Michigan