Portfolio:

Racquet Club of Ann Arbor

Ann Arbor, Michigan
This renovation and addition work entailed three buildings, landscaping, and new site utilities. The result brought the facility up to modern customer expectations and current building codes.
Read more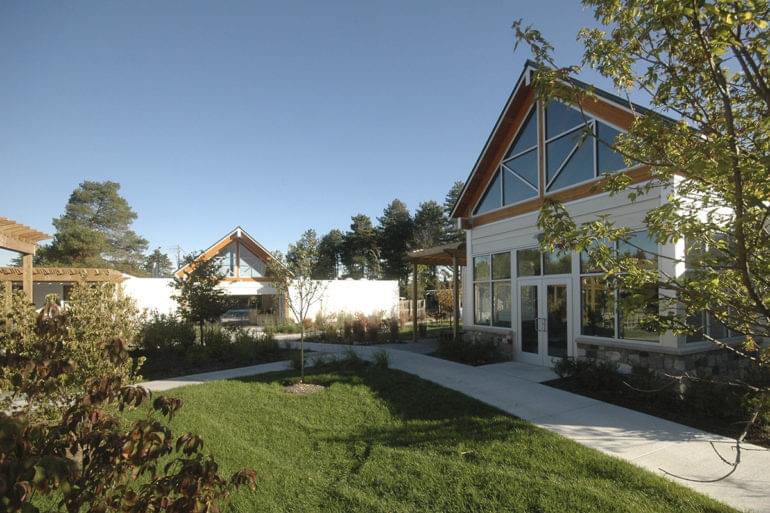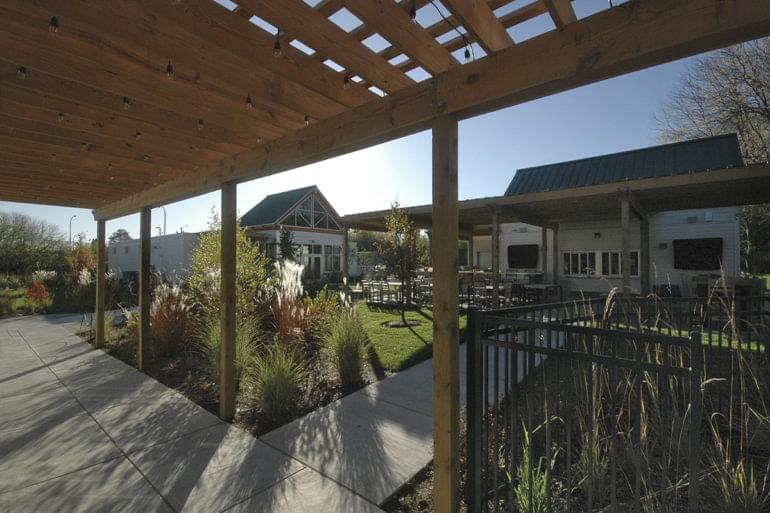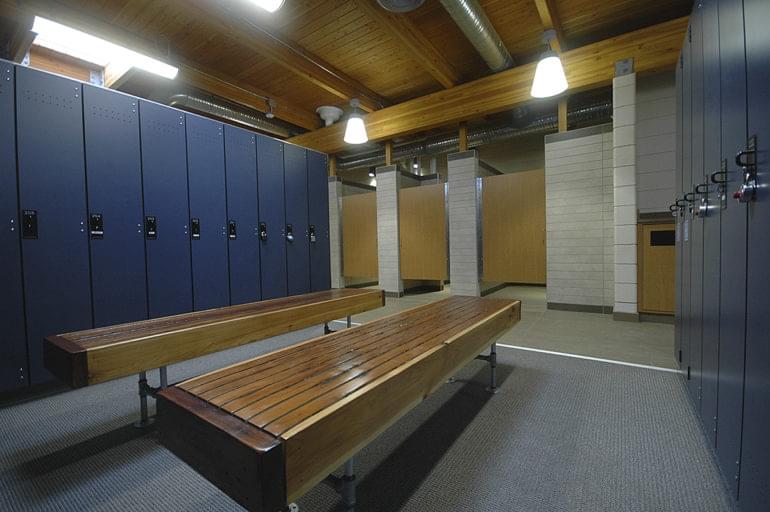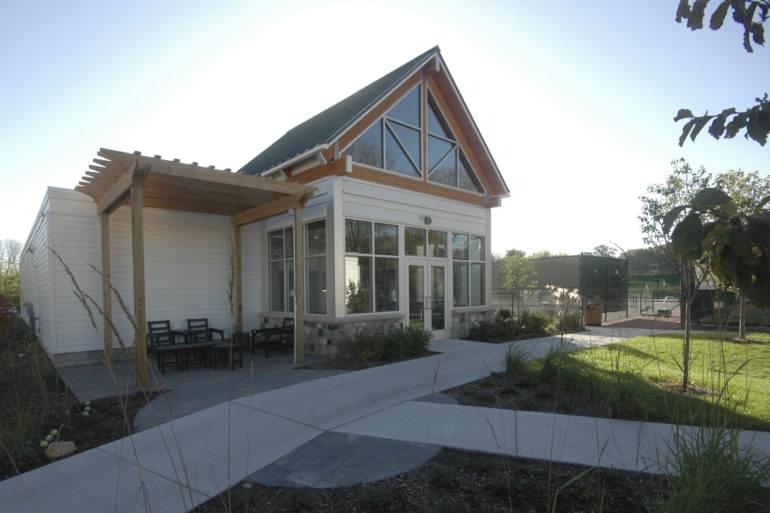 This renovation and addition work entailed three buildings, landscaping, and new site utilities: It had been determined that the existing tennis building needed to be demolished due to its age and the cost to renovate and bring it up to current codes. These needs created the opportunity to build a modern new 3,580-square-foot, ADA-compliant locker room and office facility.
The pool building's locker rooms and roof needed major updates and repairs. We removed the existing roof structure and installed a new exposed wood beam and deck system to match the new tennis building structure. We installed new plumbing, including underground, along with new electrical. New interior finishes helped to bring the building up ADA compliance. We also built an 850-square-foot addition to the pool building; this includes a new check-in area, office, and laundry room.
In the existing food service building, we removed the existing roof structure to install a new metal roof to match the roofs of the new tennis and pool buildings. We built an addition for a new walk-in cooler/freezer combination, and installed a new outside grilling area. Also at this building, we installed new electrical and plumbing to go with the new food service equipment.
The site work included a new underground storm water retention system at the north end of the property, under the parking lot. New water now leads from the existing main to the existing and new buildings, with new sanitary lines from the new and existing buildings tied to existing main. We also added DTE underground service to a new transformer, with new underground electrical feeds to the new and existing buildings. Other enhancements included new asphalt parking, seal coating of existing parking, a new sidewalk and pavers, three new pergolas, a completely new irrigation system for the updated landscaping.
We successfully met the challenge of completing this project between the Racquet Club's closing for the season immediately after Labor Day weekend and their reopening the following Memorial Day weekend. This included all final inspection and approval required to reopen.
Owner: Racquet Club of Ann Arbor
Architect: Mitchell and Mouat Architect
Project Manager: Brian Wright
Location: Ann Arbor, Michigan