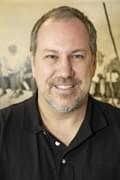 Senior Project Manager
Chuck Schimmel has managed projects for Phoenix Contractors since 2000. He has achieved successful results in everything from historic restoration at Greenfield Village in Dearborn and The Flour Mill in Ypsilanti, to an extensive range of construction and renovation projects at the University of Michigan. This has included some of the university's most prominent administrative, academic, medical, and housing buildings.
Chuck has also managed projects in the commercial, retail, service, residential, public, recreational, and religious realms.
Chuck previously worked as an estimator for JC Beal Construction in Ann Arbor, CASS in Detroit, and Joson Construction in Dearborn. He began his career in construction work for Minster Construction in Waterford, Michigan.
Chuck earned a Bachelor of Science degree in finance in 1988, followed by a Master of Science degree in construction management in 1991– both from Eastern Michigan University.